Solenix's consortium for Software Prototyping and Mobile App Development at ESRIN recently published the ESA Proba-V App, for Android and iOS devices.
The App allows users to obtain information about the vegetation status around a location, as derived from the NDVI products of ESA's Proba-V satellite. The current version uses 10-day products, of 1Km resolution, but future upgrades of the App will use 300m and even 100m resolution data.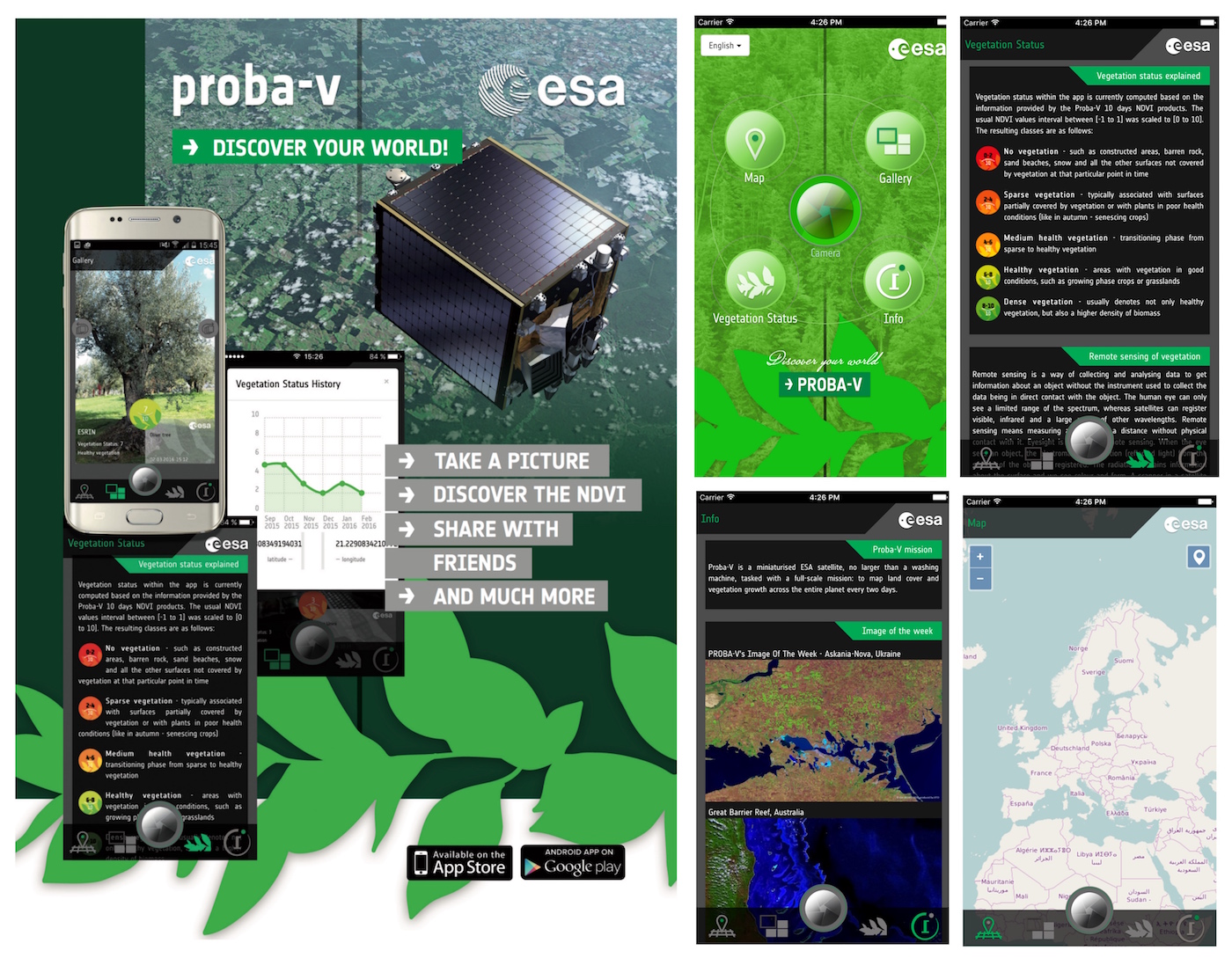 Users can take pictures of landscapes, crops, fields, etc. and get the status of the vegetation in the area where the picture was taken. Afterwards users can share a composition made by the App - containing the picture and the vegetation status - on multiple social media channels. This gives the App a crowdsourcing element.
All the pictures taken by users are stored in the App using an image gallery, which also pin-points on a map all locations where pictures have been taken. Users can also see the graphs explaining the status of the evolution of the vegetation for a certain location for the last 6 months by tapping on the icons over each picture or by tapping on any point on the map. This helps users to understand how vegetation evolves as seasons go by.
With the help of a number of volunteer translators the user interface for the App is already available in 9 different languages, with more to come.
Get it on the App Store (iOS devices) or on the Play Store (Android devices).