Solenix went (almost) into space! Our first High Altitude Ballooning mission "Hugin's Eye" launched on 29 June 2019 into the stratosphere. Hugin's Eye started as a company-funded pet project with the goal to send a weather balloon, including its payload, in the heights above 30 Km.
The payload's case was designed in the style of a spacecraft, with cardboard "solar panels". The primary payload consisted of four bottles of whisky: a bottle of Corryvreackan, sponsored by Ardbeg, and three bottles of Highland Park: Voyage of the Raven. The remaining payload consisted of a brave Lego astronaut, one photo camera, one infrared (IR) camera, two video cameras, a GPS tracker and a Raspberry Pi to control the IR camera and log GPS data.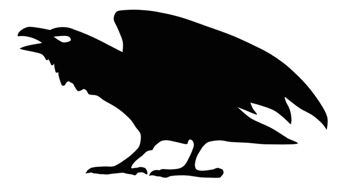 Named after the Norse God Odin's raven Hugin, who is released every morning to watch the world and report on its findings in the evening, our balloon rose to almost 35 Km altitude, from where it watched the world with its four on-board cameras. Thanks to the perfect weather conditions, Hugin's Eye captured aerial videos of Darmstadt and surroundings and pictures of parts of southern Germany! The coverage reached from Czechia into France, with a nice view on the Vosges, and south into Switzerland, with the Alps glistening in the glow of our atmosphere.
The balloon flew for 2 hours, covering a distance of roughly 60 km, and reached an ultimate altitude of 34'889 metres, where it burst as expected due to the low ambient pressure. After successful landing, the team received the position of the payload case from the GPS tracker. The landing site was fortunately the middle of a vineyard, where the payload could be located and retrieved easily.
Hugin's Eye first mission was a total success. The project team recovered the payload intact: the four bottles of whisky survived, so did all the electronic devices. The cameras recorded two video recordings of the journey and some spectacular images of the surroundings and the curvature of the Earth!
The project team is now looking forward to sampling the stratospheric whisky and to prepare for the next mission!