This year's Company Trip took us to the region around Colmar in Alsace. 
The trip started on Friday at noon with a shared lunch in our office. Sandwiches, French Munster cheese, and wine from Alsace put us in the mood for France even before we left. Well satiated and happy, we took the bus to our first surprise stop, the Louis Sipp winery in Ribeauvillé. Here we first took a guided tour of the centuries-old wine cellar, after which we tasted the wine ourselves. We had the pleasure of getting to know and try six wines with different flavours. If you are ever in this region, this winery is a must-see.  
After a brief hotel stop in Colmar, we had some time to explore the town ourselves. We all met again for dinner at the "Restaurant Pfeffel" to enjoy regional specialties, among which: Choucroute. Of course, the dinner was accompanied by local wines. The evening ended with a tour through Colmar's nightlife with a jolly mood and lots of laughs.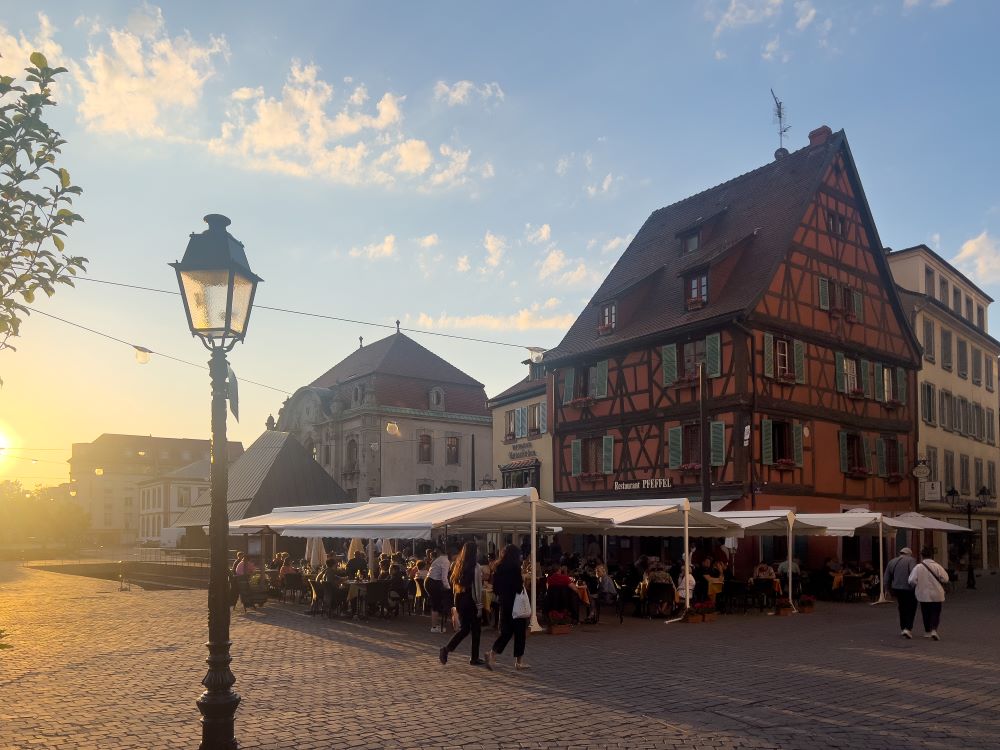 Saturday started very early. We drove together to Eguisheim to start a 35km e-bike tour through the vineyards. The weather was wonderful, making the tour even more enjoyable. Along the way, we stopped in many villages for snack breaks, to buy souvenirs, or to take photos. Some of us spontaneously joined a cheese tasting and were quite impressed by the large number of different cheeses from the region.  It was amazing to do this tour together and it really strengthened the team spirit while getting to know other colleagues better.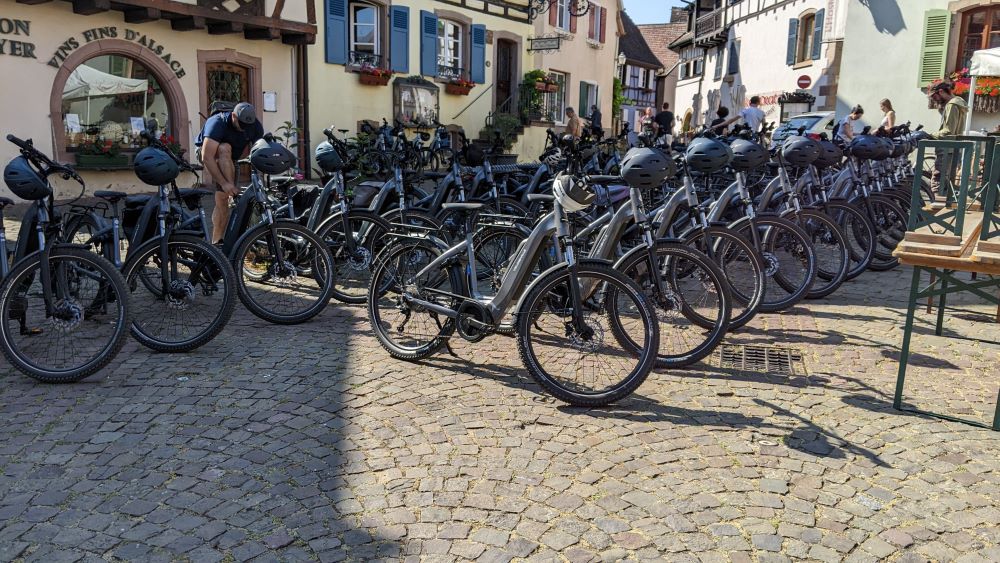 After a short refreshment in the hotel, we made our way to Voegtlinshoffen to visit another winery. Unexpectedly, we found ourselves having to earn our wine in advance. Indeed, the bus couldn't make it up the small road, so we had to walk the last few kilometers. After a guided tour highlighting the latest technology of wine storage and bottling, which cooled us down, we sampled French local cheeses and characuterie together with multiple glasses of Crémant on the terrace of the winery. The highlight was the stunning view over the vineyards and the Alsatian plain. We may (or may not) have seen the BASF towers in Ludwigshafen.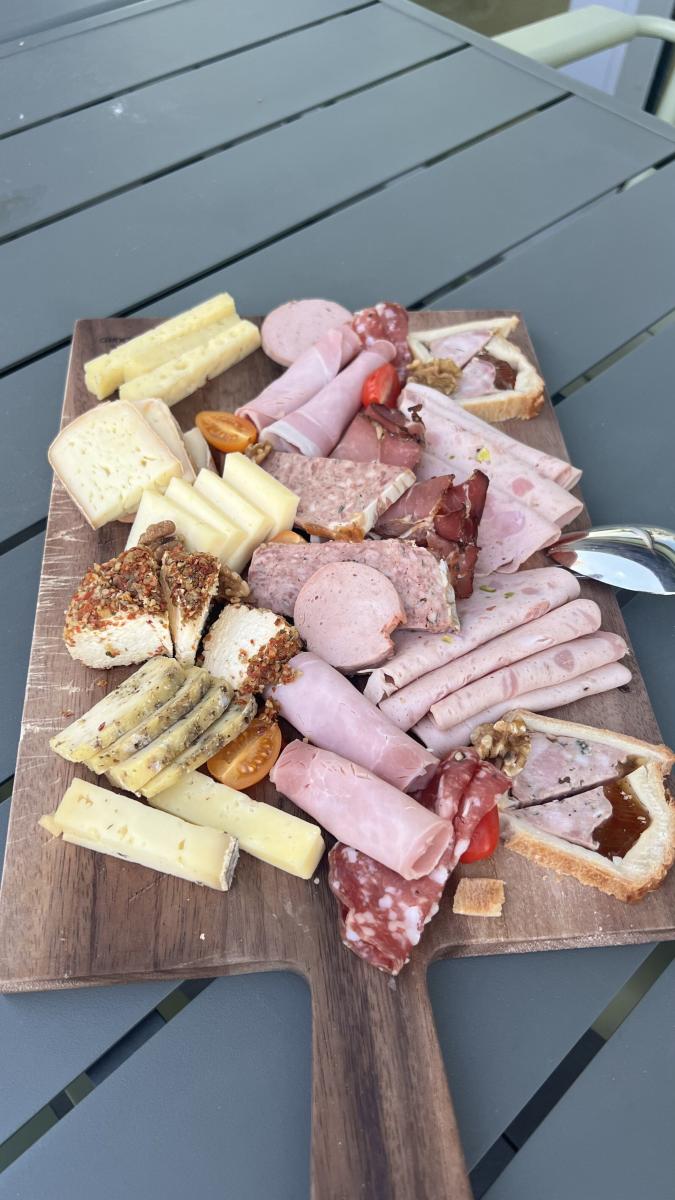 Accompanied by different kinds of Alsatian tarte flambée, we tasted the matching wines of the winery. The atmosphere was very relaxed, and everyone was happy to be there. Well satiated, we took the bus back to Colmar, where another round of the night-life began. The first stop was the Irish Pub. There we shared many great conversations, jokes, laughs and also formed non-business friendships. The most party-minded went clubbing at the Nova Club to celebrate this successful trip until the early hours of the morning.
This unique weekend drew to a close with breakfast on Sunday, sore muscles from cycling, great memories, and a quiet journey back to Darmstadt.